Services

We all have a story, what's yours?

Watch this video to know more about Zina!
About

As a result of changing people's lives from negative thinking to positive attitude and living life at fullest with much happiness and joy!
Certified Coach
As a certified master life coach, I provide coaching guidance that help people to overcome any barriers or obstacles, solving problems and release any negative emotions or past traumas through upgrading their language using new tools and techniques to improve their communication and connection within and with others in all aspects of life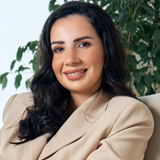 Zina Geoffrey
CEO & Founder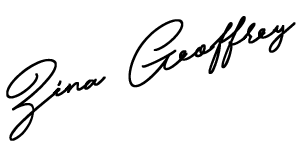 Latest Courses

What Our Students Says


مرة طورتني وغيرتني وخلتني عايشة دايما براحة وسعادة ايوا سويتي دا كلو واكتر ومن جد U r life changing احبك مررة

اشكرك كثيرا علي جلسة اليوم بدون مبالغة بعد ما خلصت حسيت كاني ولدت اليوم كل شيء صار مختلف نظرتي لنفسي اختلفت شكرا من فلب

مرا شكراً إنك جيتي في حياتي وإنك تعطي
بدون مقابل ماعمرك تبي تمنعي الشخص
إنو يحلق ويوصل عشان بس يكون تحت
جناحك ودا اللي مرا أقدرو وأحبو فيكي

زينة الله يسعد قلبك يارب مره فنانه الدورة مره حسيت اشياء عمري ما فكرت فيها خصوصا لما قلتي اتخيلي الروح دي لحالها بدون جسد مره حسيت قد ايش انو انا با أكبت الروح دي واقسي عليها وكمان لما قلتي حطي ايدك علي قلبك واعرفي شعورك بكل بساطة . مره شكرا

احبك لانك الهمتيني كثير شوفتك وحضورك في جميع شبكات التواصل سواء في التأملاتسوى في الانستقرام كلها لك فيها حضور وتعطينا طاقة هذا غير الطاقة الي ناخدها منك في الجلشات صراحة انسانة جدا رائعة وممتنة لك .